DOT's Marad: Small Shipyard Grant Program Underway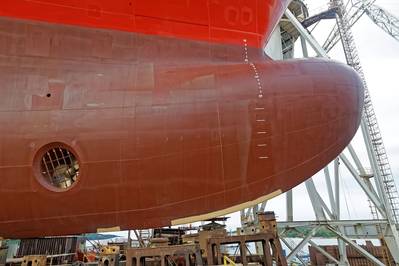 Marad announces Small Shipyard Grant Application deadlines, conditions and rules.

Under the Small Shipyard Grant Program, $19,600,000 is currently available for grants for capital and related improvements to qualified shipyard facilities that will be effective in fostering efficiency, competitive operations, and quality ship construction, repair, and reconfiguration. This notice announces the intention of the Maritime Administration to provide grants to small shipyards. Catalog of Federal Domestic Assistance Number: 20.814.
Potential applicants are advised that it is expected, based on experience, that the aggregate amount of requested funding among all applicants will far exceed the funds available and that only a small percentage of applications will be funded. It is anticipated that roughly 10–20 applications will be selected for funding with an average grant amount of about $1 million.

Timing of Grant Applications In accordance with the statutory requirement that applications must be submitted within 60 days of the Consolidated Appropriations Act, 2019 (Pub. L. 116–6), applications must be received by the Maritime Administration by 5:00 p.m. EDT on April 16, 2019. Applications received later than this time will not be considered. The Administrator shall award grants under this section not later than 120 days after the date of the enactment of the appropriations Act for the fiscal year concerned.

ADDRESSES: Grant Applications should be sent to the Associate Administrator for Business and Finance Development, Room W21–318, Maritime Administration, 1200 New Jersey Avenue SE, Washington, DC 20590.

Only applicants who comply with all submission requirements described in this notice will be eligible for award. See the full Federal Register notice by clicking HERE.