Kawasaki to Build Brazil Drillship Hull Modules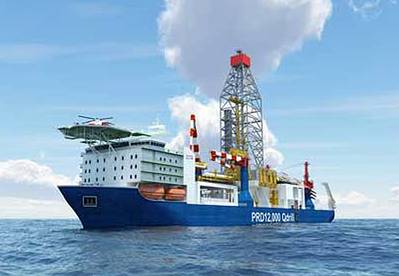 Kawasaki Heavy Industries is to build hull parts of the first of 6 drillship for Estaleiro Enseada Do Paraguaçu (EEP) of Bahia State, Brazil.

The vessel is the first of six ordered by Sete Brasil (Brazilian investment company in the oil & gas industry), which will be chartered by Petrobras (Brazil's state-owned oil company).

After the drillship's hull parts are completed at Kawasaki's Sakaide Shipyard, they will be transported to EEP for installation of other segments, such as the topside equipment, and will be delivered to the owner, a strategy that was also agreed with the drillship owner. Kawasaki has agreed to work in the hull of this first drillship as part of a technical cooperation with EEP. The completion of the parts undertaken by Kawasaki is expected for the 1st quarter of 2015.
Kawasaki wish to emphasize that the Brazilian minimum content of all the ordered vessels will remain as determined in the contract with Sete Brasil, as well as other contractual conditions.