Egan to Strengthen IBIA's Social Network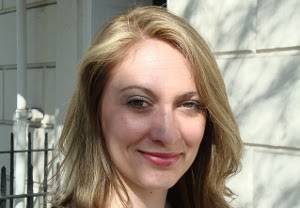 The International Bunker Industry Association (IBIA) has appointed a new event manager with a specific brief to strengthen the association's outreach on social networks and e-platforms. Charlotte Egan has joined IBIA's Southampton-based team.

Egan has six years experience in events management and marketing, commencing with working on cruise vessels for the Carnival Group, then working for the Royal Automobile Club, a life sciences company and the University of Southampton, where she helped promote a multi-disciplinary maritime group.

"My first and most important role will be to build on the success of IBIA's two flagship events, its annual Convention and Dinner. I'm also tasked to ensure that IBIA is properly represented at all bunker industry events, and I hope we shall be present wherever shipping needs to hear the voice of the bunker industry. Then I hope to extend the outreach of IBIA and develop it as a modern association by using the power of social networks and the internet more. IBIA is a true association of interests and members, and a true forum bringing a wide range of views together under one umbrella. My job will be to put in place the tools which will help members interact more easily and the association to interact more easily with other shipping industry and political stakeholders," Egan said.

"We welcome Charlotte to IBIA. Her experience will help us build on the successful association and the events we already have, and to further strengthen that by using new media and networking. So far shipping has not embraced social networking as much as other industries, but a global association in a global business must surely benefit from enhanced linking up of members and interested parties. Charlotte will help us bring people together, in the traditional way, and on-line, hopefully showing the shipping industry a lead in this area. Exploiting the power of the internet can help the association to grow its membership and expand its sphere of influence," said Ian Adams, chief executive of IBIA.