Eltorque Debuts New Compact Actuator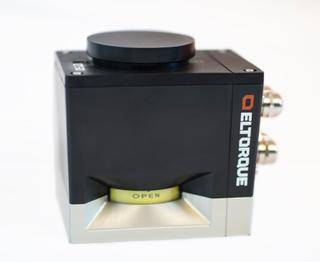 Eltorque, a Norwegian supplier of electric valve control, has launched a new super-compact valve actuator.
"The market has requested a compact and cost-effective actuator for small valves and in tight spaces. With the QT50, Eltorque has responded to that request by developing the smallest actuator in its class, at 2/3 of the weight and 1/3 the volume of competing products," said Eltorque CEO Arnstein Kjesbu.
The most compact actuator Eltorque has ever offered, the QT50 still delivers the same performance as other Eltorque products: maintenance free, IP68 protection rating, functionality and feedback, time saving installation and commissioning, and the option of hybrid cable connectivity.
Designed for butterfly and ball valves primarily in the DN25–DN80 range, the QT50 actuator features CANbus, digital or analog control interfaces, improved visuals, and a unique planetary gear, all made to fit a small packaging.
"We have launched the QT50 to strengthen our competitiveness in the range of small valves. With compact outer dimensions, low weight and high durability, we believe both maritime and onshore customers will benefit greatly from the QT50," Kjesbu said.
Eltorque offers a unique CANbus-based connection interface, which allows for improved functionality and real-time feedback, as well as reduced installation and commissioning time, according to the manufacturer. In addition, Eltorque valve control is completely maintenance free.
While offshore supply vessel projects have nearly evaporated, Eltorque said it has picked up on activity in other areas, and retains a positive view toward future markets. Eltorque got its start supplying fishing vessel applications, and the fisheries segment is currently experiencing an upturn in newbuilding. Other prospects for the company are in the cruise and passenger vessel markets.
Eltorque's CEO believes their products and solutions are well suited to most vessel types: "We're experiencing increased demand in several segments, and this pushes us to become an increasingly versatile and innovative supplier," Kjesbu said. "A stronger focus on technology, automation and life-cycle cost in the industry will be the key drivers going forward."