First VLCC Order with the New G-Type Engine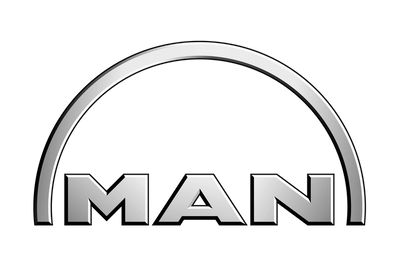 Greek ship management company Almi Tankers S.A. is set to establish itself as a market front runner with the new ultralong-stroke G-type engine tailor-made for Very Large Crude Carriers.

Athens-based ship management company Almi Tankers S.A. will be the first to equip two VLCCs with the very first new 7G80ME-C9.2 engine launched by MAN Diesel & Turbo. The engines will be built by Hyundai Heavy Industries in South Korea with test bed running in January 2013. The vessels will be built at DSME in South Korea, with delivery scheduled for May and December 2013.

MAN Diesel & Turbo states that it is also currently involved in several, active VLCC projects where the G80ME-C9.2 is the preferred engine choice. Indeed, this vessel type was originally the primary target behind the introduction of the G80ME-C9.2 engine. The shipping industry is currently debating whether or not VLCC lay-out speed should be reduced to 13 knots from the existing 15 to 15.5 knots, a scenario which the G80 is tailor-made to meet.

Ole Grøne – Senior Vice President Low-Speed Promotion & Sales – MAN Diesel & Turbo said: "Traditionally, super long stroke S-type engines, with relatively low engine speeds, have been applied as prime movers in tankers. Following the efficiency optimization trends in the market, the possibility of using even larger propellers has been thoroughly evaluated with a view to using engines with even lower speeds for propulsion of particularly VLCCs". He continued: "VLCCs may be compatible with propellers with larger propeller diameters than the current designs, and thus high efficiencies following an adaptation of the aft hull design to accommodate the larger propeller. The new ultra long stroke G80ME-C9.2 engine type meets this trend in the VLCC market. It is estimated that such new designs offer potential fuel-consumption savings of some 4-7%, and a similar reduction in CO2 emissions. Simultaneously, the engine itself can achieve a high thermal efficiency using the latest engine process parameters and design features.

Earlier this summer Athens-based ship owner Thenamaris placed an order for four 6G80ME-C9.2 engines to power 4 x 5,000-teu container vessels, to be built by Hyundai (HSHI) in South Korea. The G-type programme The G-type programme was introduced to the market in October 2010 with the G80ME-C9 model. MAN Diesel & Turbo subsequently expanded the ultra-long-stroke programme in May 2011 with the addition of G70ME-C9, G60ME-C9 and G50ME-B9 models. The G-types have designs that follow the principles of the large-bore Mk-9 engine series that MAN Diesel & Turbo introduced in 2006. Their longer stroke reduces engine speed, thereby paving the way for ship designs with unprecedented high-efficiency.