Mann: New Engine Order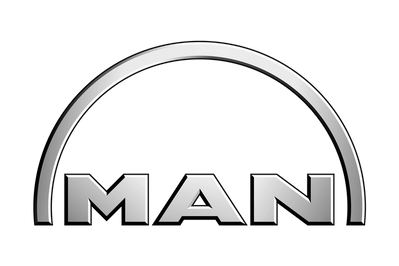 MAN L27/38 Workhorse is Chosen for Heavy-Duty Offshore Propulsion. Dubai-based Grandweld Shipyards has been appointed to build two Anchor Handling Tug Supply Vessels for undisclosed offshore operators.

The AHTS newbuildings, will each be powered by two 8 cylinder MAN L27/38 main engines delivering a total of 2 x 2,720 kW in a standard twin screw propulsion layout for the drive of two ducted cp propellers. The calculated bollard pull is 90 ton. The engines for the 1st and 2nd vessel will be shipped from Denmark 2012 in the weeks 18 and 22 respectively. The L27/38 medium-speed propulsion engine is a popular workhorse for heavy-duty applications like e.g. offshore supply and service vessels, anchor handlers, tugs and workboats. Robustly designed for maximal reliability and durability in operation, the L27/38 is characterised by good performance over the entire load range, optimized for high-torque layout, dynamic behaviour – good acceleration ability with invisible smoke from idling to full load, low fuel oil consumption and low NOx emissions. For the benefit of operators and owners the service and overhaul friendliness is high due to the unique 'pipeless' and modularized engine design principle. Front-end box designed with all auxiliary system components for easy access and service. An integrated closed system circuit for e.g. lube oil - including engine driven pump, automatic filter, cooler and thermostatic valves offers maximal safety and easy and cost-effective handling and shipyard installation.

Easy, swift and very safe overhauls are possible due to the cylinder unit concept – which offers more exchange service cooperation opportunities. The L27/38 has proved itself an ideal prime mover with flexibility for powering the markets most popular propulsors – from conventional Controllable Pitch Propeller and Fixed Pitch Propeller to various Azimuth propellers, Z-drive solutions, thrusters and cyclic propellers like e.g. the highly manoeuvrable Voith Schneider units.