Godfrey Joins Life Cycle Engineering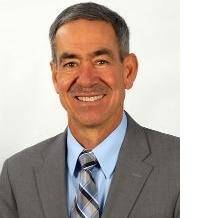 Life Cycle Engineering, Inc. (LCE) has announced that Edward S. Godfrey has joined Life Cycle Engineering as vice president of business development. Godfrey will be responsible for partnering with Department of Defense (DoD) customers and other government organizations to establish engineering and technical solutions that support the warfighter and DoD mission.

Godfrey has over 36 years of civilian service leading large, diversified engineering and corporate operations organizations within the Department of the Navy's Naval Sea Systems Command (NAVSEA). Before retiring in January of 2013, Godfrey served as the director of the Ship Integrity and Performance Engineering group at NAVSEA. As director, Godfrey led and directed senior-level military, civilian and contractor personnel in executing core engineering functions to ensure certified naval ships, aircraft carriers and submarines met engineering and operational requirements to support joint and national response readiness. He also served as the U.S. Navy Delegate to the North Atlantic Treaty Organization (NATO) Maritime Capabilities Group Six (MCG/6) on ship design and mobility. Earlier in his career, Godfrey led strategic and business planning as the director of the Corporate Operations Directorate at NAVSEA. He held numerous other positions in the Navy including type desk officer in the Sixth Fleet Maintenance office in Naples, Italy, requirements officer for aircraft carriers in the Office of the Chief of Naval Operations and he served as life cycle engineering manager at NAVSEA.

Godfrey has achieved Defense Acquisition Workforce Improvement Act (DAWIA) Level III certification in Systems Planning, Research, Development and Engineering (SPRDE) and Program Management (PM) and is the recipient of the Department of the Navy Superior Civilian Service Award and the Department of the Navy Meritorious Civilian Service Award. He has been internationally recognized as an expert in research and systems engineering, ship integrity and performance engineering. He earned a master's degree in management from Florida Institute of Technology and holds a bachelor's degree in mechanical engineering from Virginia Polytechnic Institute and State University.