Maritime Engineers Expand into SE Asia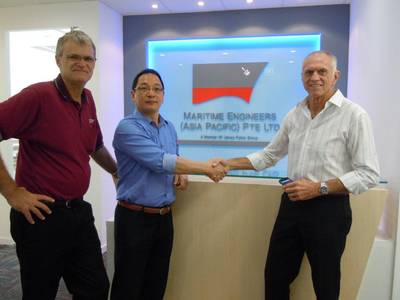 Maritime Engineers, the Australian based ship survey and marine engineering consultancy firm have opened a new office in Singapore this month.

Part of James Fisher & Sons plc, Maritime Engineers offer a comprehensive range of professional and high quality marine consultancy services from ship surveys to naval architecture and design.

"This new office will enable us to provide additional services to the region and allow us to better service the needs of our clients in the South East Asian region," commented Kent Stewart, Maritime Engineer's Executive Director. "We are very excited about this expansion as it will also enable us to work closer with other James Fisher companies who also have offices in Singapore."

Maritime Engineers became part of the James Fisher group in December 2010 and brought marine engineering, ship surveying and naval architecture consultancy skills to the group. With the strategic goal to develop and expand the company and its services it can offer to the maritime industry, Maritime Engineer's investment in the new Singapore office is part of this long term plan.

"We very much hope that this will be the first of several new offices in key maritime and offshore locations around the world which will also complement other companies within the James Fisher group" added Mr Stewart.