MTU Engines for Turkish Landing Ships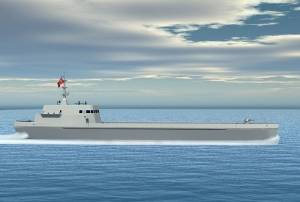 The Tognum subsidiary MTU Turkey will supply, from June 2010, a total of 16 MTU Series 4000 engines to power eight Turkish landing ships for transporting tanks and vehicles. The supply scope of the order placed by SSM, the Turkish government authority, with MTU Turkey also includes the gearboxes and Bluevision, MTU ship automation systems for propulsion control. Turkey fully directed development of the landing ships, each of which will be powered by two MTU 16V 4000 M70 diesel engines with a total output of 4,640 kW (6,222 bhp), capable of accelerating the ships to a speed of 20 knots.
The ships are being built at the Turkish ADIK shipyard in Istanbul and the engines are to be delivered between June 2010 and the end of 2012. The technical training of crews, maintenance, and logistical support for the marine propulsion systems will be provided by MTU Turkey.
Landing ships serve to transport troops and technical equipment by sea, also to secure reinforcements and deliver tanks and other vehicles to otherwise inaccessible coastal areas. They are likewise used to support humanitarian operations, the need for which arises due to, for example, the frequently occurring earthquakes in the region. As part of its modernization program, the Turkish naval force is to equip vessels such as MILGEM-class corvettes or Kilic fast attack boats with MTU propulsion plants.