LR to Class Entire NORDEN Fleet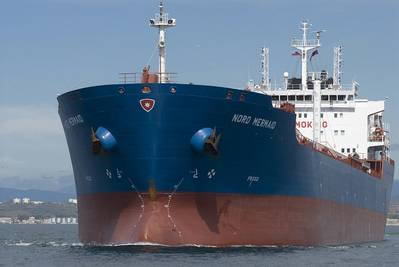 Thirty-two ships will be transferred to Lloyd's Register Class as part of the agreement that covers 57 ships including NORDEN's entire fleet

Ship operator Dampskibsselskabet NORDEN A/S, based in Copenhagen, has contracted LR to class 57 ships, including the full NORDEN fleet and other externally managed NORDEN owned ships.

Thirty-two of the ships in the agreement will be transfer of class (ToC) ships and includes nine new ships which will transfer to LR upon delivery. Four ships are currently classed by LR and 16 externally managed ships will also be transferred to LR as part of this agreement.

The ToC of NORDEN's fleet started with the entry of product tanker NORD MERMAID into LR class.

LR's Copenhagen based Marine Client Manager, Flemming Kjeldsen, commented, "Our good working relationship with the client and the in-house capabilities we have here in Copenhagen to consistently support them was essential in securing the contract. Classing ships like bulkers and tankers and providing day-in, day-out service delivery is our key activity. We are here to help make sure NORDEN ships can trade as safely and efficiently as possible, taking every care to support them in their business goals."