RINA Awards Carnival Maritime with Environmental, Safety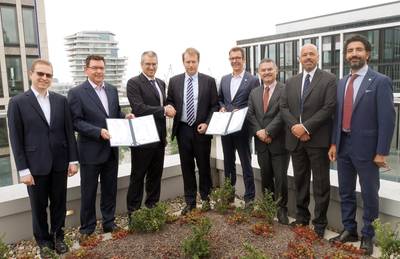 RINA recently awarded Carnival Maritime GmbH ISO 14001 and BS OHSAS 18001 certificates.
Now the Carnival Maritime office in Hamburg as well as 26 ships in Carnival Maritime's fleet have been
awarded environmental management
ISO 14001 and occupational health and safety management BS OHSAS 18001 certifications. The certified fleet includes Costa and AIDA ships.
Initially only ships belonging to Costa Crociere were included in RINA Services scope of work. This was then expanded to include AIDA Cruises ships, in order to incorporate best practice across both fleets.
Not only do these new certifications
make Costa Group
's fleet greener and safer, but also more cost effective. "RINA Services was invaluable to us during the execution of this project. We were confident that they could easily adapt to certify our newest ships as well. We have an integrated fleet that allows us to put sustainability and safety management at the heart of our business" said Lars Ljoen, Managing Director Carnival Maritime GmbH.
The certifications were presented by Michele Francioni, CEO, RINA Services to Lars Ljoen, Managing Director Carnival Maritime at a ceremony in July.
RINA Group, the parent company of RINA Services, opened a new office in
Germany
, Hamburg earlier this year to support its German clients with new specialist expertise, including Asset Integrity Management and Technology Qualification.