Rapp Hydema Establishes Office in Stavanger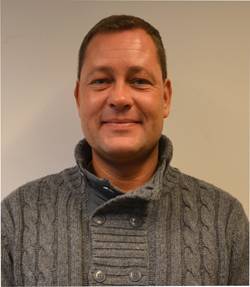 Rapp Hydema, the winch and deck machinery specialist, are opening a new office in Stavanger. "We are pleased to be present in Norway's most expansive offshore environment. This new establishment is both strategic and necessary to meet our customers' demands for service and support," said Inge Henning Andersen, Managing Director of RH.
Rapp Hydema has
hired Runar Tunem
to head the Offshore Sales Division in Stavanger, where he will be responsible for global sales and marketing.
The company intends to grow in the offshore vendor market, "so the new office is strategically important to us," said Andersen. "Stavanger is a central location, not just for the Norwegian market, but also so as to position the company relative to international players. By moving closer to our customers, we are making sure that our growth aspirations in global offshore are attainable," he said.
Tunem brings 17 years of experience in sales, marketing and commercial development within drilling, subsea and maritime industry.
"Runar's long track-record and genuine passion for the job mean we are delighted to have him on the team. This new office is an important step to meet customer demands for service and support, and a move they can look forward to," said MD Inge Henning Andersen.
Rapp Hydema AS is part of the
Rapp Marine Group
. Based in Bodø in Norway's far north, the Group is renowned for its production and sales winches and deck machinery for the global market. Hydraulic and electric winches are key to the range, featuring computerized control systems.