EU to Ban Sale of Tankers to Russia to Curb Shadow Fleet Growth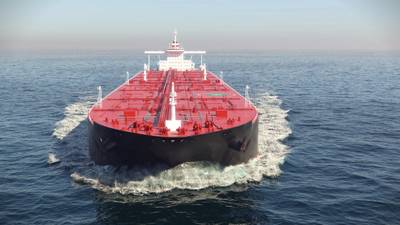 The European Commission is proposing to ban the sale of tankers for crude oil and petroleum products to Russia to prevent Moscow bypassing western sanctions on Russian oil with a shadow fleet of ships, a proposal by the Commission showed.
The proposal, discussed on Friday by ambassadors of EU governments, also says that sales of tankers to a third country should include contractual clauses that ships cannot be re-sold to Russia or used to carry Russian crude oil or petroleum products that avoid western price caps - in the case of crude oil of $60 per barrel.
"The price cap mechanism relies on an attestation process that enables operators in the supply chain of sea-borne Russian oil to demonstrate that it has been purchased at or below the price cap," the Commission proposal, seen by Reuters, said.
"To further support the implementation of, and compliance with, this mechanism while increasing barriers to falsification of attestations, (the proposal) introduces a requirement for attestations to also include itemized ancillary costs, such as insurance and freight," it said. It said this information should be shared through the supply chain, with an appropriate transitional period.
(Reuters - Reporting by Philip Blenkinsop, writing by Jan Strupczewski)