Europa 2 to Call Cuba for the First Time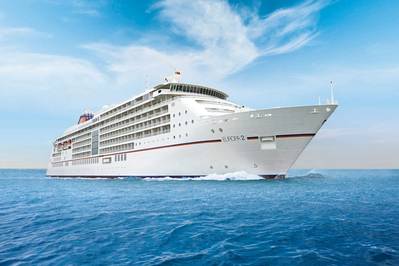 Sun, sand and Caribbean 'joi de vivre' – Hapag-Lloyd Cruises' Europa 2 will visit the island of Cuba in the Greater Antilles for the first time on two cruises in October and November 2016.

Maiden ports of call are special moments on cruises with Hapag-Lloyd Cruises' ships and never fail to be a highlight for both the passengers and crew. For the first time, several visits to Cuba, the largest of the Antilles, are featured on Europa 2 itineraries in autumn 2016. The island, known as a nation for its Caribbean way of life and white sandy beaches, is also famous for its striking colonial style and the hospitality of its inhabitants. Guests can discover the real Cuba on a city tour of Santiago de Cuba, at a salsa course for beginners in Cienfuegos, or at a visit to El Floridita, which was Hemingway's favorite bar. Locals can be found in live music bars such as Casa de la Musica, while a visit to a classic Cuban location is also on the excursion program: the Variete Tropicana.

In addition, the other cruise destinations - including the Caribbean islands of St. Lucia, St. Martin, the British Virgin Islands, Ocho Rios and Montego Bay in Jamaica, as well as Aruba and Curacao - will offer guests a host of memorable experiences. A cable-car ride through the tropical jungle in Marigot Bay, a ride in a semi-submarine in Gustavia and a kayak tour on the Great River on Aruba are just some of the high points.

Europa 2 cruise for 12 days from La Guaria to Havana, October 24 - November 6, 2016, via Mayreau/Grenadines, Marigot Bay/St. Lucia, Gustavia/St. Barthelemy, Marigot/St. Martin, Jost Van Dyke, Santiago de Cuba, Cienfuegos and Isla de la Juventud.