Traders Sending European Gasoline Across Big Pond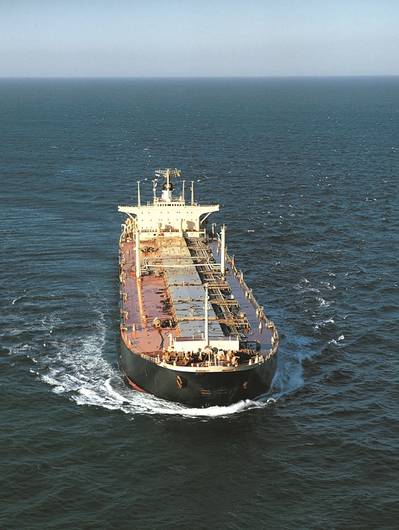 More than half a million tonnes booked Europe-U.S.; more bookings could follow in May.
Traders are shipping more gasoline from Europe to the U.S. East Coast ahead of the summer driving season as a steady reduction in inventories there props up prices.
At least 16 tankers carrying some 600,000 tonnes of gasoline blending components including naphtha have been booked in recent days by traders including Glencore, ExxonMobil,
Mercuria
, Repsol and Total, shipping data shows.
That compared with an average of around 300,000 tonnes per week booked throughout March. The exports are helping to clear Europe's tanks of oil products and boosting profits for refining gasoline from just under $6 per barrel at the end of March to more than $13 per barrel on Thursday.
"Europe looks better and better all the time," one oil trader said. "Demand is good and stocks are drawing."
Benchmark U.S. East Coast gasoline refining margins have steadily risen in recent weeks as stocks in the region are gradually reduced, even though they remain seasonally high.
However, because much of the gasoline in storage was winter grade it can no longer be used as the market shifts to summer quality.
The New York Harbor has traditionally been a major destination for European gasoline, which is produced in excess of the region's demand. But the arbitrage from Europe was closed for weeks, leading to building stocks, including in tankers waiting for a chance to sail to other markets.
The exports, along with some 2.2 million tonnes of clean products booked to sail to West Africa in March, have helped clear stock levels in the Amsterdam-Rotterdam-Antwerp hub.
Gasoline, blending component and naphtha stocks in the region fell by more than 6 percent in the week to March 31, according to industry monitor Genscape, to 2.9 million tonnes.
There are millions of tonnes yet to clear from Europe, and while one tanker with stored gasoline, the Hamburg Star, had set sail for the United States, several others filled weeks ago were still floating offshore ARA, including the Hafnia Europe, the Amorea and the Clio.
New York Harbor demand is expected to remain strong as
Latin America
, particularly Venezuela, pulls in more gasoline from the U.S. Gulf Coast and space on the Colonial pipeline - the key artery from the refining hub to the East Coast -- remains limited.
While the April arbitrage is only narrowly open, one U.S. broker said the economics looked far better in May, meaning there could be more bookings to come.
By Ron Bousso and Libby George