Odfjell 2Q Results In Line with Expectations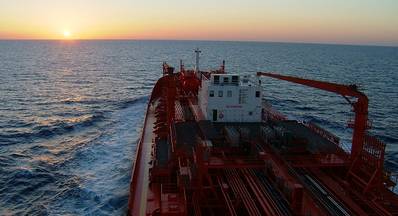 Chemical Tankers had an EBITDA of $24 million, compared with $17 million in the first quarter. Improved utilization with only minor interruptions of trade. Time-charter results were up by 10%.

Odfjell's shareholding in the tank terminals business delivered an EBITDA of negative $10 million in the first half of the year, heavily impacted by a reorganization charge at our terminal in Rotterdam in May of $11.8 million. The effect of the reorganization is a significantly improved cost base for the terminal going forward. With the exception of the tank terminal in Rotterdam, the terminal results were overall in line with expectations. Adjusted for one-off charges at Odfjell Terminals (Rotterdam), Odfjell Terminals EBITDA was $1.8 million.

Odfjell said its ongoing cost-cutting and efficiency review to provide for a more competitive cost structure indicates potential for significant improvements, adding that key decisions will be made in fourth quarter.

The U.S. trade picture has brightened considerably in recent months as imports has increased to a record high as the economy improved and consumers unleashed pent-up demand, Odfjell said. European economies are weakening as escalating tensions with Russia appears to impair Europe's fragile recovery. Oil markets are currently softer with prices sliding to the lowest levels for more than a year. The main forecasting agencies suggest reduced demand and a well-supplied market.

Odfjell expects third quarter of 2014 to be in line with second quarter for chemical tankers. With regard to terminals, the company expects continued stable results and gradually also improving results at its terminal in Rotterdam.