Gulfland's Five Years of Offshore Housing Experience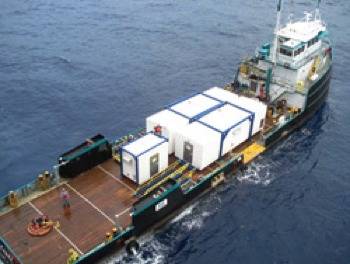 US-based Gulfland Structures is celebrating their fifth year of manufacturing safe and comfortable housing for offshore gas and oil rigs.

Keeping workers safe and comfortable contributes greatly to productivity and overall happiness with the working environment. Gulfland Structures say they understand this and have worked to provide the safest, quietest, most inviting accommodations available for their entire existence. Providing private areas within each bunk house that is wired to accommodate many communication devices is a key option. Contact with onshore family and friends are important to keeping morale within the ranks at the best level.

Privacy areas and building structures to be as quiet as possible is a key to rest and mental comfort. Gulfland Structures builds the most soundproof units possible for such extreme working conditions.They also insure adequate lighting and ample space for upgraded mattresses and personal storage. For five years, Gulfland Structures has made comfort and safety an utmost priority, and have received sterling reviews from their clients.
Weather and long stressful working hours are the two major elements than need to be overcome in order to provide for offshore workers. Safety features for all units are built to meet or exceed all standards for use and facility on which they are installed. Dining facilities, laundry facilities, shower facilities, laboratories, and mud rooms are all built to these standards and are available for placement on the rig.

About 

Gulfland Structures manufactures and provides onshore and offshore structures for oil and gas drilling rigs. Bunkhouses, galleys, shower facilities, laundry facilities, laboratories, mud rooms, dining areas, and kitchen facilities are manufactured to the needs of each customer.