Monico Expands Expertise to Cummins Equipment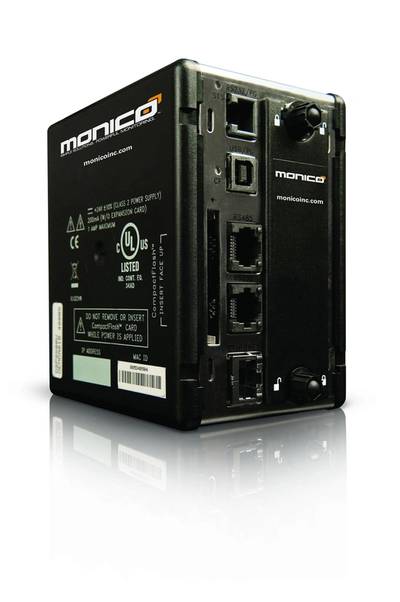 Monico, Inc releases a new product, the Custom Protocol Converter - Cummins Version, for monitoring of Cummins Equipment.
For more than four years, since the launch of the CDL Gateway, Monico has been known for its exclusive ability to remotely monitor and control Caterpillar engines and gensets. Across industrial sectors, the company is recognized as CAT engine communication experts. Recently, through extensive field development, Monico has become more involved the world of Cummins engines as well.
Through work on three projects with Rocky Mountain Cummins to develop capabilities related to Cummins engines and gensets, the Monico Custom Protocol Converter (CPC Gateway) has been programmed with the ability to monitor Cummins equipment through the ModLon gateway and output on many different protocols.
A CPC Gateway is attached to the ModLon gateway or native Modbus and a template, created by Monico's programmers, is used to pull data from the Cummins equipment. The data collected can be translated into one of multiple available protocols for use with PLC control systems, Building Automation Systems or via a web interface. Most recently, the CPC Gateway has been used to translate engine data into BACnet, Modbus, and Allen Bradley, but has the ability to communicate over many other available protocols as well. Because a ModLon gateway supports up to five engines, the CPC Gateway can collect and translate the data from all attached engines and communicate that data to one or multiple targets. In addition, the added ports built into the gateway can collect data from Switchgear and additional ancillary equipment.
All of these capabilities come pre-configured for simple set up and use and can be customized using Moncio's exclusive software, MoncioViewII, which comes standard on every Gateway. Cummins users are now offered the same simple, powerful solutions as CAT users for remote monitoring and control of gensets and engines. The ability to predict, and prevent, downtime is now available to an entire new segment of the industrial engine market.