Statoil Expands Brazil Offshore Exploration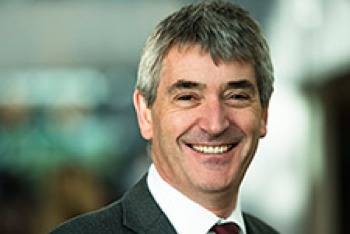 Statoil expands its exploration portfolio with the acquisition of 25% participating interest from Vale SA in BM-ES-22A in the Espirito Santo Basin offshore Brazil.

BM-ES-22A is comprised of the two Blocks ES-M-468 and ES-M-527. Petrobras is the operator with 75% equity and Vale holds a 25% share. It is located in the Outer Espirito Santo Basin partially adjacent to the BM-ES-32 license where Statoil is partner and which holds the Indra discovery.

"The acquisition allows Statoil to expand its position in a prioritised basin for Statoil. The position is in line with Statoil's exploration strategy of deepening core areas", says Nick Maden, senior vice president, Exploration International.

"The exploration results over the last years in the Espirito Santo Basin give encouragement for further exploration in this area. The planned activity within BM-ES-22A will further test this play, but still with some exploration risk", he adds.

The Indra discovery straddles the border between BM-ES-22A and BM-ES-32, Statoil will now be part of the on-going appraisal well on Indra in BM-ES-22A. There is also one exploration well planned for 2013.

The transaction is subject to approval by Brazilian authorities and other conditions to closing.