China COSCO Turns its Financial Ship Around in 2013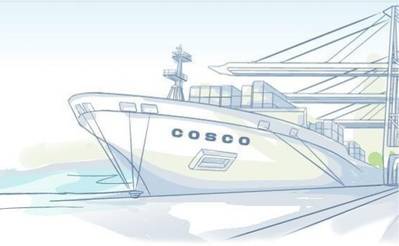 China COSCO Holdings Co. Ltd, the country's largest shipper, indicates a profit turnaround in 2013 after suffering heavy losses for two consecutive years, reports Xinhau.

According to COSCO's earlier, 2013, financial report, the Shanghai-listed company made cutting operational costs a major task for 2013. The Group carried out various measures to overcome the difficulties, including the disposal of its interest in COSCO Logistics and COSCO Container Industries and stringent cost control.
Citing Sun Jiakang, vice general manager of the company, after getting the results of preliminary calculations on COSCO's 2013 performance Xinhua reports that although no significant changes were seen in the global shipping industry, COSCO took various measures to return to profitability. He added that after COSCO's official profit report is released, the firm will file an application to the Shanghai Stock Exchange for the removal of delisting risk warnings.
About China COSCO
China COSCO Holdings Company Limited, together with its subsidiaries is a leading global integrated shipping and logistics services provider. The Group provides comprehensive shipping services including container shipping, dry bulk shipping, logistics, terminal operations, container leasing, freight forwarding and shipping agency services.

Source: Xinhua/MarineLink