CH Offshore in 2013 Year-End Financial Doldrums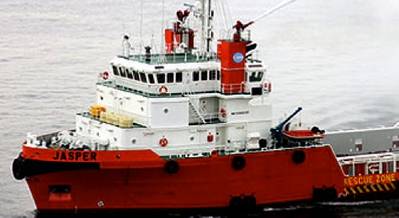 In their financial statement for the first half ended 31, December 2013, Asia-Pacific offshore AHTS/OSV owners CH Offshore recorded profit after income tax of US$14.099-million, which was 26.8% lower than the profit after income tax of US$19.25 million for the previous corresponding first half ended 31 December 2012 . The following information is extracted from the financial report.
Financial Position
As at 31 December 2013, the financial position of the Group remained healthy. Both total shareholders' funds and net assets value("NAV") have risen by 2.55% to US$231.756 million from US$225.99 million and to 32.87 US cents from 32.05 US cents respectively. The sound financial position continued to be supported by a good operating performance which resulted in surplus cash from operations of US$12.969 million. Besides, the Group has no bank borrowings as at 31 December 2013.

Investment in associated companies rose 11.6% to US$32.898 million from US$29.483 million as at 30 June 2013 due to good operating performance which was equity-accounted for. Other receivables and prepayments decreased 31.2% to US$0.697 million from US$1.013 million primarily due to a decrease in bunker purchased.

Commentary
Further to the Company's announcement on 11 October 2013 on Litigation against PDV Marina S.A.("PDVMarina") and Astilleros De Venezuela C.A. ("Astivenca"), the Board of Directors wishes to inform that the Company was able to effect service of proceedings on PDV Marina and Astivenca. PDV Marina and Astivenca have filed their Defences. The Company will take appropriate action accordingly.

The Company will make further appropriate announcements as and when there are material developments in the matter. They add that save as disclosed herein, there are no known factors or events which may affect the Group in the next reporting period and the next 12 months.

About CHO
Currently, CHO operates a fleet of 15, 9 of which are wholly-owned AHTS vessels with an average age of 6 years old as of June 2013. The sale of four AHTS to PT NUS allows it to co-own and continue its chartering activities in Indonesia. It also co-owns 2 AHTS with Scomi Marine Berhad, enabling the Group to operate in Malaysia. The fleet includes 7 AHTS vessels of 12,240 brake horse power (bhp).