Latest News on MSC Flaminia's Homeward Tow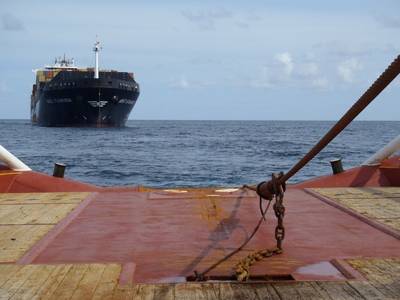 The fire-damaged container ship is passing through the English Channel, then shortly to cross between French & Belgian territorial waters.

The ship managers REEDEREI NSB report that the transfer is proceeding without any exceptional events.

The picture shown together with this update was taken shortly before the commencement of the passage through the English Channel. It shows MSC FLAMINIA with the towing gear connecting it to tugboat FAIRMOUNT EXPEDITION.

The vessel is expected in German home waters this weekend.