U.S. Forecaster Sees Potential for Weak El Nino Conditions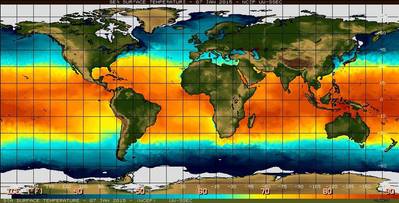 The U.S. weather forecaster on Thursday projected a 50 percent to 60 percent chance of El Nino conditions during over the next two months, compared with the 65-percent chance it predicted for the Northern Hemisphere winter in December.

The Climate Prediction Center, part of the National Weather Service, said in a monthly report that the agency remained on El Nino watch, but said it expects a "weak event," should El Nino emerge. That was a slightly reduced forecast from the CPC's outlook last month.

El Nino, the warming of Pacific sea-surface temperatures, can trigger drought in some parts of the world and cause flooding in others.

CPC's lower outlook follows a report from Australia's weather bureau this week that showed Pacific Ocean temperatures have eased away from El Nino thresholds.
Reporting by Chris Prentice