Four U.S. Flag Crewboats Sold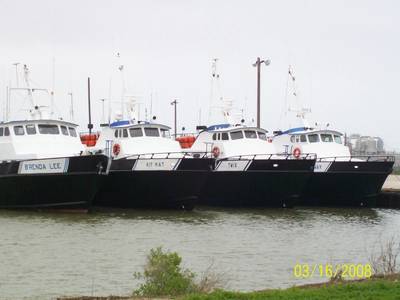 Marcon International, Inc. of Coupeville, Washington reported the sale of four U.S. flag, 110 x 24 ft., aluminum hull crewboats from Stanco Boat Rental Ltd. of Freeport, Texas to private operators in
Panama.
The four vessels, Milky Way, Brenda Lee, Twix and Kit-Kat are all being delivered promptly on their own bottom directly to the Buyer. Three of the vessels are sister-boats, built by Breaux Bay Craft in Loreauville, La., in 1979 and 1980. Each of these vessel has capacity for about 38 tons of deck cargo plus seating for 59 passengers and accommodations for a crew of five. The fourth vessel Brenda Lee was built at Gulf Craft of Patterson, Louisiana in 1982. She has aft deck cargo capacity of 40 tons, passenger seating for 55 and
accommodations for up to seven crew members. All four are quad screw boats powered by four GM 12V71TI diesel engines producing about 2050 BHP @ 1800 RPM. All vessels have ships power provided from twin 30 kW generators powered by GM3-71 diesels. Vessels were all U.S. Coast Guard certified and fitted with full navigation aids. These are the
first vessels Marcon has sold from this Seller.