Thailand Freighter Casualty Under Tow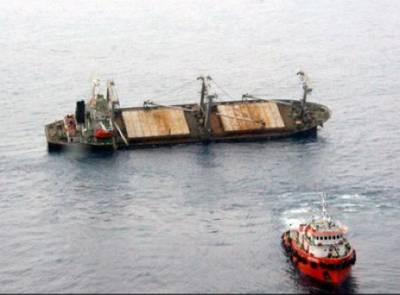 The Royal Thai Navy today called off its search for the remaining missing crewmen of the Bangladeshi cargo ship 'MV Hope', which almost capsized in heavy seas south of Phuket on Thursday night. Salvage of the vessel proceeding.
The news comes after the search yesterday failed to locate any more of the five missing crewmen, reported the Phuket Gazette, citing Capt Thammawat Malaisukkarin, Director of the Naval Civil Affairs.
During the search efforts, five Bangladeshi crewmen were rescued by the German container ship Buxmoon.
A tow boat has started towing the Hope south, away from the nearest islands so the repairs could be carried out safely away from land, Capt Thammwat further informed the Phuket Gazette. It appears that the vessel is not in danger of sinking.
Source: Phuket Gazette