French Wheat Shipments Remain High Despite Lockdown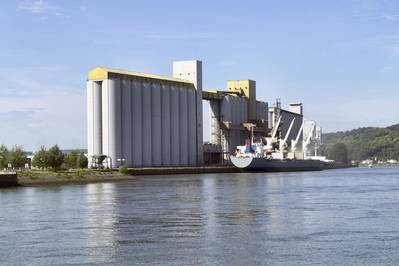 French soft wheat shipments outside the EU last month reached a four-year high for April, Refinitiv data showed, as exporters continued to ship high volumes during the coronavirus pandemic.
Soft wheat exports to destinations outside the European Union totalled 1.56 million tonnes, the highest April volume since the 2015/16 season, an initial estimate based on Refinitiv loading data showed.
The April volume was about 70,000 tonnes lower than non-EU soft wheat exports the previous month, which marked the highest monthly total so far in the 2019/20 July-June season.
Exporters have faced transport and personnel difficulties created by a nationwide lockdown in France since March 17 to counter the spread of the coronavirus.
However, traders said grain firms have been largely able to complete loadings, albeit with delays and extra costs.
Last month's exports took the total amount of soft wheat shipped to non-EU destinations since the start of 2019/20 to nearly 11 million tonnes.
French shipments have continued to run ahead of the pace needed to reach total exports for the season as forecast by farming agency FranceAgriMer.
The agency last month increased again its forecast to a record 13.2 million tonnes from 12.7 million tonnes previously.
After the April shipments, France would only need to export just over 1 million tonnes of soft wheat per month in May and June to hit the latest forecast.
China remained a major outlet for French soft wheat in April, with 265,000 tonnes exported, the data showed.
North Africa was still the largest importing zone for French soft wheat, with initial estimates of exports to Algeria totalling 644,000 tonnes and exports to Morocco totalling 369,000 tonnes.
Including a small amount shipped by sea to other EU countries, 1.65 million tonnes of soft wheat was dispatched from French ports last month, also the highest for a month of April since the 2015/16 season.
Most French grain exported inside the EU is transported by non-maritime routes, such as road, rail or waterways.
Total grain shipments from French ports in April - including barley, malting barley, maize, waxy maize and durum wheat - similarly reached a 4-year high for that month at 2.18 million tonnes.
(Reporting by Forrest Crellin, editing by Louise Heavens)