Mathieu FRIEDBERG appointed General Manager of DELMAS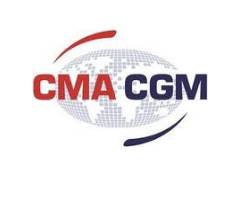 CMA CGM is pleased to announce the appointment of Mathieu FRIEDBERG to the position of General Manager of DELMAS, effective July, 1st, 2011.

A graduate of the Institut d'Etudes Politiques of Paris, Mathieu Friedberg has been successively

* Financial Auditor with Coopers & Lybrand.
* Controller in the Finance Department at CMA CGM
* Administrative Director for DELMAS.

Mathieu Friedberg will report to Rodolphe Saadé, Executive Officer of CMA CGM Group and Chairman of DELMAS.

Source: CMA CGM