Maritime Museum Fundraises to Honor Rescue Services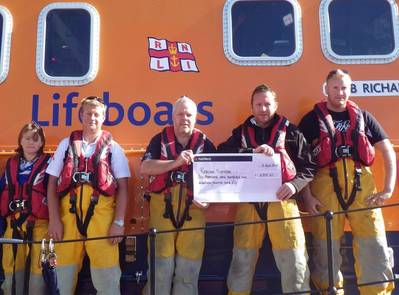 The recession has generated difficult times for many Americans, yet it has failed to weaken the generosity of the National Maritime Museum Cornwall visitors, who have raised nearly $12,000 for the rescue services in the last few months.

The Museum's cherished Search & Rescue exhibition celebrates the Maritime Rescue Services. Honoring their work, a charity box has been installed for donations with plans of future distribution spanning all the partners involved in the exhibition.

Since its installation, the donation box has raised about $17,000, which will be shared between the RNLI and charities associated with the Royal Navy, Royal Air Force, National Coastwatch Institute, HM Coastguard and Cornwall Air Ambulance

Though, the donation box is not the only addition made to the museum. New objects including an airborne lifeboat model, recently restored owed to the funding by the Museum's members, as well as a 'talking heads' interactive have added new dimensions to the exhibition.

The 'talking heads' installation is an engaging screen experience allowing visitors to ask questions to Falmouth's RNLI and 'live' their life at sea experiences.

Ben Lumby, Exhibitions Manager for the Museum concludes: "There is a huge amount of support for the Search and Rescue exhibition, loyal fans return time after time to climb aboard the helicopter and experience being a member of the maritime services. Others have visited and spotted family in photographs, shared tales of their rescues at sea and many have left better understanding the role our maritime rescue services play and better aware of safety at sea."
"Our visitors have shown their support and appreciation for the work they do by donating to the rescue service charities and we are very grateful."

Ongoing fundraising will continue for the duration of the exhibition which will close February 2015.