Cosco Sinks Further into Red in Q3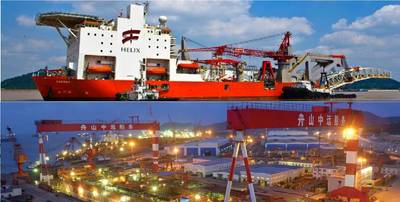 COSCO Corporation (Singapore) Limited has seen its net loss widen in the third quarter of 2016 to SGD 102.3 million (USD 72.6 million) from SGD 82.1 million (USD 58.2 million) reports Business Times.
"It has been another difficult quarter for our industry. Persistent weakness in
crude oil prices
has taken its toll on the offshore marine industry and is showing no sign of letting up. Shipbuilding order books and contract prices are suffering under the heavy weight of the industry over-capacity amidst a weak global economy which has also depressed shipping rates," Gu Jing Song, Vice Chairman and President of the Company, said in a statement.
"Given the continuing weaknesses in the macro-economic environment, we do not see any sign that the bearish industry outlook will turn around anytime soon. As such external headwinds are beyond our Group's control, we are working hard to keep a tight lid on our internal costs and to increase efficiencies and productivity," he added.
The shipbuilder reported a 30 per cent drop in sales to S$662.3 million for the three months ended Sept 30, 2016, from S$950 million the year before.
Its loss per share was 4.57 Singapore cents, up from 3.67 Singapore cents in the year-ago period.