GE to Power Offshore Platform Supply Vessels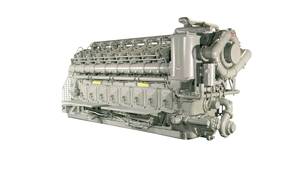 GE Marine announces that it will supply IML Power, , with eight V228 medium-speed diesel engines. The 16-cylinder engines will power four new, UT755L-type offshore platform supply vessels.
IML Power is an authorized distributor of GE diesel engines and services in . The vessels will be constructed by Rosetti Marino S.p.A. at its shipyard in , , for owner Fratelli D'Amato Via dei Fiorentini,
Each of the four new ships will be powered by two 16V228 engines, each rated at 2790 kilowatts (kW) at 955 rpm. The engines will be manufactured at GE's state-of-the-art , facility. The engines will be configured to operate in compliance with Engine International Air Pollution Prevention certification.
GE will deliver engines from July 2009 through June 2010. Installation, commissioning and operation will follow approximately eight months after engine delivery.