Kohler Expands Tier 3 Diesel Generator Line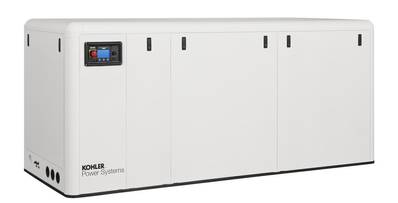 Kohler Power Systems, manufacturer of diesel and gasoline marine generators for a range of pleasure and commercial craft applications, is introducing new 175 kW (50 Hz) and 200 kW (60 Hz) models to its growing lineup of EPA Marine Tier 3-compliant diesel generators.
The new 200EOZDJ/175EFOZDJ are suited to superyacht applications, while the 200EOZCJ/175EFOZCJ are designed for commercial applications. All models feature the Kohler Decision-Maker 3500 controller (DEC 3500), which offers the ability to parallel two or more of the company's generators with a single communication wire, the manufacturer said.
Greg Klompenhouwer, senior product manager for Kohler Marine, said the new models incorporate standard features such as electronic high pressure common rail engines and permanent magnet excitation systems
In addition to accommodating for easier and more cost-effective paralleling, the Decision-Maker 3500 controller's space-saving design also eliminates the need for oversized switchgear. According to Kohler, other benefits of the controller include built-in load management software, which removes over-fueling issues and the need for exhaust treatment systems; remote monitoring, which provides the ability to monitor and control the generator from anywhere on the vessel; fully potted circuit boards and sealed connectors, which protect against corrosion; and fewer failure points for an enhanced level of reliability.