exactEarth at GeoMaritime 2012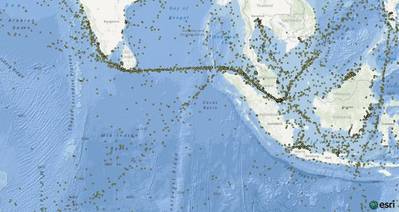 exactEarth is exhibiting at and sponsoring the first annual GeoMaritime event in London, UK running June 13-14.
The company is looking forward to participating in this unique forum where industry, defence, government and commercial organisations will gather to explore the benefits of maritime geospatial information and discuss current issues facing the maritime surveillance sector. The VP of Global Sales and Marketing for exactEarth, John Allan, will be presenting in association with an exactEarth client on 'Completing the Picture with A Global View of Maritime Traffic: Advances in Detection and Applications'.

At GeoMaritime, exactEarth will be launching their latest data service, exactAIS Premium. This dynamic dataset fuses exactAIS satellite and terrestrial-based sources to provide a single provisioning of global AIS data, eliminating the need to de-conflict AIS data from multiple sources. exactAIS Premium provides complete berth-to-berth tracking with no interruptions in coverage across the entire globe, giving users a full and complete view of the maritime domain picture.