GLDD Wins $164 Million in Dredging Awards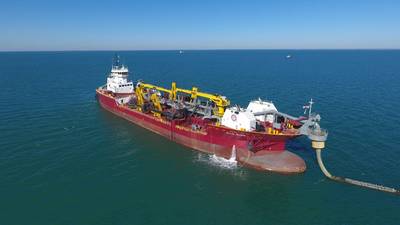 Great Lakes Dredge & Dock Corporation (Great Lakes), provider of both dredging services in the United States and environmental and infrastructure services, announced the receipt of a several dredging awards totaling $164 million.
The awarded work includes:
the Long Beach project (Coastal Protection, New York, $54.4 million);
the Myrtle Beach project (Coastal Protection, South Carolina, $34.8 million);
the Nags Head Beach project (Coastal Protection, North Carolina, $34.7 million);
the Chesapeake Beach project (Coastal Protection, Maryland, $4.8 million);
the Corpus Christi La Quinta Channel Widening project (Capital, Texas, $21.0 million) and
the Delaware River Deepening Variation Order (Capital, Delaware, $14.3 million).
The scope of work for the four coastal protection projects includes sustenance of beachfronts with sand excavated from off-shore borrow which is then used to rebuild dunes and restore the shorelines eroded by winter storms. These projects are expected to be executed between June 2018 and May 2019. They will be performed with minimal disruption to the local communities.
The two shipping access channel widening and deepening projects are part of the ongoing effort to make United States ports capable of receiving larger vessels coming through the expanded Panama Canal and supporting the nation's growing energy exports. The corresponding increase in imports and exports through the ports have major economic benefits and employment opportunities for the coastal cities and states from the increase in trade volumes.