Government Urged to Improve UK Port Intermodal Links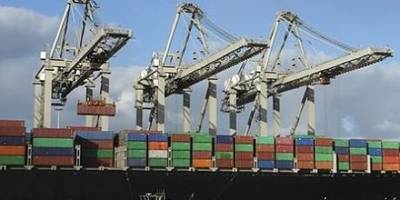 The Department for Transport (DofT) must become a keener advocate for UK ports, urges the Transport Committee, in a new report looking at policy for improving road and rail access to ports.
Launching the report, Louise Ellman, Chair of Transport Committee, said:

"The Department has brought forward a new high-level strategy on ports, but ministers must now provide more detail about how it will be implemented to prioritise the removal of constraints to port development caused by inadequate transport infrastructure.

"Transport links – especially roads and rail – are crucial to the economic prosperity of our major ports. But significant changes made to the role of local government in strategic transport planning since 2010 have made it harder for UK ports to ensure that projects of strategic importance enjoy the kind of priority they deserve.

"Local bottlenecks remain a key concern to many ports. Ministers must challenge decisions by local bodies where they fail to prioritise improvements in port access over other, less strategically important, schemes.
"While clear in principle, Government policy on who should pay for major new transport infrastructure serving our ports remains conceptually flawed and is applied inconsistently across the country.

"Ministers must also clarify whether or not the Government intends to bring forward a National Policy Statement on National Networks and its timetable for doing so."

Amongst its conclusions Transport Committee also suggested that the Government should devise a more effective successor to the Waterborne Freight Grant, to stimulate coastal shipping.