Gulf Marine Services Bags New Contract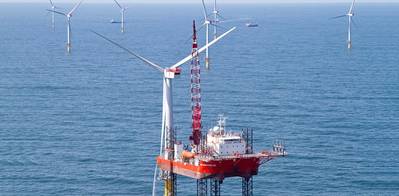 UAE-based Gulf Marine Services (GMS), a provider of self-propelled self-elevating support vessels (SESVs) serving the offshore oil, gas and renewable energy sectors, said it secured a new contract for one of its Small Class vessels.

The new charter is for 12 months (including options) and is scheduled to commence shortly. The vessel will be supporting well intervention activities for a national oil company (NOC) in the MENA region.

Duncan Anderson, Chief Executive Officer of GMS, said: "This new award, which follows last month's announcement of three long-term contracts, is further evidence of a continuing market recovery. The sustained higher oil price is having a positive impact in our sector, with increasing levels of maintenance and capex activity generating more contract opportunities for our vessels."

Gulf Marine Services was founded in Abu Dhabi in 1977 and provider of advanced self-propelled self-elevating support vessels (SESVs).

The fleet serves the oil, gas and renewable energy industries from its offices in the United Arab Emirates, Saudi Arabia and the United Kingdom. The Group's assets are capable of serving clients' requirements across the globe, including those in the Middle East, South East Asia, West Africa and Europe.

The GMS core fleet of 13 SESVs is amongst the youngest in the industry, with an average age of seven years.