HATLAPA Focuses on Brazil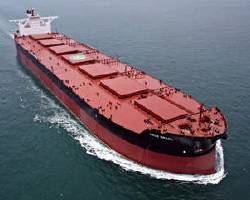 With the global economy on the way to recovery and the offshore industry growing substantially, Brazil is acting as major trailblazer in the market place. The marine equipment supplier HATLAPA has been matching the trend in recent years by increasing its activities in the offshore sector as well as making Brazil one of its geographical focus areas. In the past two years, HATLAPA appointed a new representative in Brazil – TRIDENTE – and furthermore extended its offshore product portfolio by developing special winches and deck machinery packages suitable for extreme offshore conditions.

As the market is picking up, HATLAPA is keen to make audiences aware of its expanding offshore product range, starting in Brazil. This spring, HATLAPA and its Brazilian agent TRIDENTE ran a series of technical seminars in Macaé and Rio de Janeiro in order to introduce the benefits of electrically driven winches.

The seminars were aimed at key players in the offshore industry with a technical presentation by one of the Managing Partners of HATLAPA, Dr. Alexander Nürnberg, as well as an overview of the company and general product portfolio by Stuart Bailey. With sessions held in two locations which are hubs for offshore activity, the seminars attracted local government bodies as well ship managers and builders from the surrounding areas.
Source: HATLAPA Marine Equipment Ltd