Hi-speed Ferry Hits Beacon: 26 Injured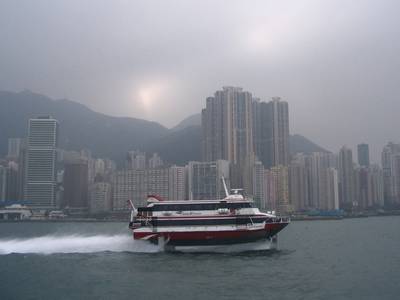 A Macau to Hong Kong jetfoil hit a marker beacon in poor visibility while exiting the Macau Outer Harbour entrance channel.

The ferry with 177 passengers and 8 crew on board at the time of the incident was towed back to the terminal with reportedly minor structural damage. Twenty-six injured passengers aged between four and sixty were admitted to the Centro Hospitalar Conde de São Januário for treatment.

Ferry services from Macau were suspended for 45 minutes.

Shun Tak Holdings, operate the 24-hour ferry service between Hong Kong and Macau under the brand name TurboJet.

Source: Official Chinese News Agency, Xinhua.