Maritime Life Historical Anthology Free Offer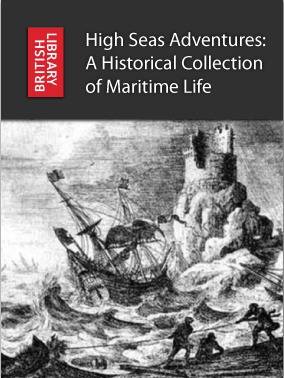 BiblioLabs & the British Library make hundreds of historic works from the popular 19th Century Historical Collection available.
BiblioBoard is a free iPad® app that offers a platform to explore places, events, people and themes from across the centuries.
Three British Library Anthologies are being offered for free with every BiblioBoard download, including Trains: The History and Pleasures of Railroading, High Seas Adventures: A Historical Collection of Maritime Life and Castles: An Anthology.
Each Anthology is a curated experience centered around dozens of unique 19th century books and images carefully selected from the Library's unparalleled collections.
High Seas Adventures: A Historical Collection of Maritime Life has more than 100 works from a variety of genres, including historical texts, eyewitness accounts, diaries, fiction, reports, travelogues, poetry and biography.
Spanning centuries of adventure on the high seas, this anthology invites you to go on a whaling voyage, witness the wreck of the Favourite on the Island of Desolation, travel on a convict ship, relive the experiences of sailors captured by pirates, learn about the lives of English seamen in the 16th Century, travel with a Lady in a French Man-of-War or read harrowing real-life accounts of Shipwrecks of the Royal Navy Between 1793 and 1849.
BiblioBoard was created by BiblioLabs, LLC a hybrid software-media company that created a multimedia authoring tool which enables curators and subject matter experts to discover, enhance and create new works from the wealth of licensed, open source and public domain materials available within their core database.
Download from the App Store.