Today in U.S. Naval History: May 7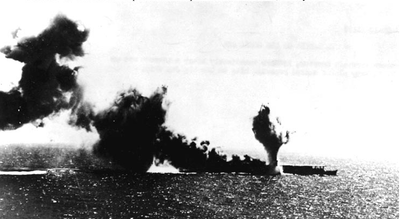 Today in U.S. Naval History - May 7

1779 - Continental Navy sloop Providence captures British brig Diligent off Cape Charles

1934 - USS Constitution completes tour of principal U.S. ports

1940 - President Franklin D. Roosevelt orders Pacific Fleet to remain in Hawaiian waters indefinitely

1942 - Carrier aircraft sink Japanese carrier Shoho during Battle of Coral Sea

For more information about naval history, visit the Naval History and Heritage Command website at history.navy.mil.