Today in U.S. Naval History: June 9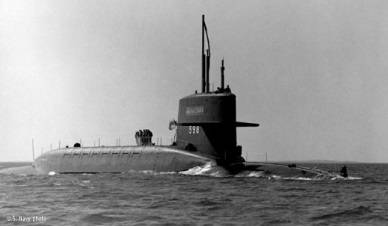 Today in U.S. Naval History - June 9

1882 - Establishment of Office of Naval Records of the War of the Rebellion (became part of Naval Historical Center)

1942 - First Navy photograhic interpretation unit set up in the Atlanic.

1959 - Launching of USS George Washington (SSBN-598), first nuclear powered fleet ballistic missile submarine, at Groton, Ct.

For more information about naval history, visit the Naval History and Heritage Command website at history.navy.mil.