Today in U.S. Naval History: July 2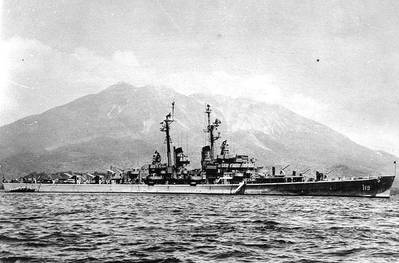 Today in U.S. Naval History - July 2

1923 - Commissioning of Naval Research Laboratory, Washington, D.C.

1926 - Distinguished Flying Cross authorized by Congress.

1937 - Amelia Earhart disappears in Pacific. Navy conducts extensive unsuccessful search

1945 - USS Barb (SS-220) bombards Japanese installations on Kaihyo Island, Japan; first successful use of rockets against shore positions.

1946 - Establishment of VX-3 to evaluate adaptability of helicopters to naval purposes.

1950 - USS Juneau and two British ships sink five of six attacking North Korean torpedo boats and gunboats.

1967 - During Operation Bear Claw, Seventh Fleet Amphibious Force conducts helicopter assault 12 miles inland at Con Thien.

For more information about naval history, visit the Naval History and Heritage Command website at history.navy.mil.