Holland America Line Extends Pause on Operations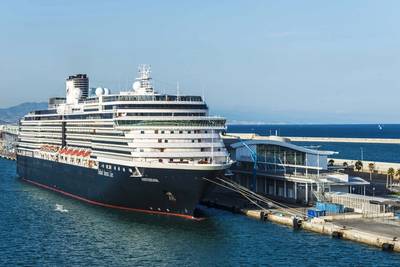 Carnival-owned Holland America Line, owner and operator of the coronavirus-stricken MS Zaandam, announced it will extend its pause of global cruise operations for an additional 30 days, cancelling sailings scheduled to depart through May 14, amid continued port closures and travel restrictions surrounding global health concerns.
"As the world addresses global health concerns, travel has come to a temporary standstill as communities take necessary precautions to protect themselves," said Orlando Ashford, president of Holland America Line.
Another Carnival-owned cruise brand Cunard also announced it would extend its suspension of cruises through May 15.
Holland America Line's Zaandam, which had been stuck off Panama's Pacific coast after four passengers died and more than 130 others developed influenza-like symptoms, including at least two with the coronavirus, has transited the Panama Canal and will make its way on a three-day trip to Fort Lauderdale, Fla.
Port Everglades said on Sunday that Holland America Line has not yet received official approval to enter the U.S. port. The operator must submit a plan prior to arrival that addresses a long list of Unified Command requirements for entry into a port, it said.