Today in U.S. Naval Hostory: May 15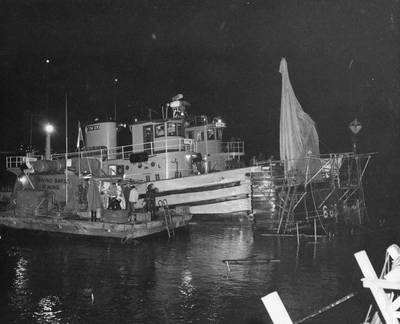 Today in U.S. Naval Hostory - May 15

1800 - Capt. Preble in Essex arrives in Batavia, Java, to escort U.S. merchant ships

1942 - First Naval Air Transport Service flight across Pacific

1969 - Sinking of USS Guitarro (SSN-665)

1991 - Amphibious Task Force arrives at Chittagong, Bangladesh, for relief operations after Cyclone Marian

For more information about naval history, visit the Naval History and Heritage Command website at history.navy.mil.