US Charters Cruise Ship to House Hurricane Relief Workers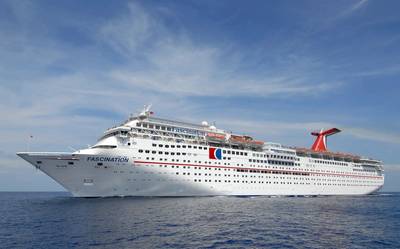 The U.S. government has chartered another commercial cruise liner to serve as a floating hotel for relief workers in the U.S. Virgin Islands in the aftermath of hurricanes Irma and Maria.
Carnival Cruise Line said it reached an agreement with the
Federal Emergency Management Agency
(FEMA) that will see the 2,052-passenger vessel Carnival Fascination docked in St. Croix to provide housing and meals for relief workers during a four-month charter from October 15 to February 3, 2018.
Carnival has cancelled Carnival Fascination's scheduled cruises, and guests on the cancelled voyages will receive a full refund along with a future discount. The cruise line has also reached out to airlines to request their cooperation in waiving associated change/cancellation fees.
Carnival Fascination will return to normal cruise service sailing year-round from San Juan, Puerto Rico to the Southern Caribbean on February 18, 2018 following a drydock in the Grand Bahama shipyard.
In September FEMA chartered the cruise ship Grand Celebration, owned by Bahamas Paradise Cruise Line, to house responders in St. Thomas.
The 750 cabin, 1,900 passenger ship is expected to resume regular operations December 23, 2017, with two-night cruises between Port of Palm Beach and
Grand Bahama Island
.