AME Expands into Hydraulics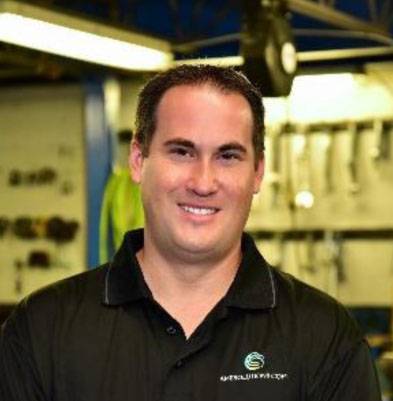 Advanced Mechanical Enterprises (AME) has added hydraulic service and repair to its broad range of predictive, preventative and corrective maintenance solutions.
"Adding hydraulics to our line of services was a natural progression for AME. We have two-full machine shops that can quickly help troubleshoot hydraulic issues as well as trained hydraulic technicians on staff that are readily available," said Rich Merhige, President, AME.
The Fort Lauderdale, FL-based company's newly formed hydraulics division will be led by industry veteran, Jeremy Short and will offer hydraulic services on capstans, ramps and elevators, cranes, fire pumps, thrusters,
propulsion systems
, steering ears, stabilizers, trim tabs, hydraulic steering gear, side accommodation ladders, hydraulic assisted doors, hydraulic power jacks and much more.
Jeremy was recruited by AME earlier this year to develop the hydraulics department and aid in the design of custom-built hydraulics shop. As a previous hydraulic supervisor and hydraulic technician, Jeremy brings to AME over 17 years of experience. His expertise ranges from managing a team of hydraulic technicians, rebuilding hydraulic cylinders and valves, to restoring cranes, bow thrusters, gangways, and much more. He received a Diploma in Auto and Diesel Mechanics from Nashville Auto Diesel College and attended NTT Hydraulic School. Jeremy's certifications include Parker & Eaton Hydraulic Hose Crimping Certification, Besenzoni Cranes & Tender Launch System Training Certification, ABT Trac Factory Certification, and Wesmar Factory Certification.