Hyundai Heavy Industries Selects Wärtsilä for VLEC Cargo Handling and Fuel Supply Systems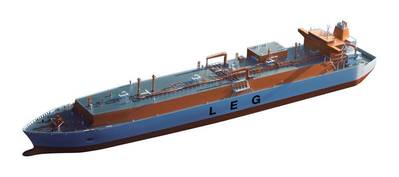 Finland-based marine equipment and technology group Wärtsilä has won a contract with Hyundai Heavy Industries (HHI) shipyard to supply the cargo handling and integrated fuel gas supply systems for Very Large Ethane Carrier (VLEC) vessels.
This latest order, booked by Wärtsilä in Q1, 2023, is for two VLECs being built for Japanese ship owner Iino Line.
The Wärtsilä equipment is scheduled for delivery to the yard in mid-2024.
In February 2023, Wärtsilä secured a contract to deliver the cargo handling and fuel supply systems for four new VLECs being built for Pacific Gas of Hong Kong by Jiangnan Shipyard in China.