ICERS 9: The 9th International Conference on Engine Room Simulators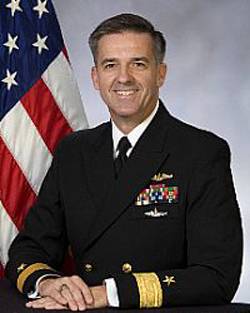 ICERS 9 Set for November 2 - 5, 2009, Kings Point, N.Y.
The International Maritime Lecturers Association (IMLA) in cooperation with The United States Merchant Marine Academy (USMMA) and The Global Maritime and Transportation School (GMATS) presents ICERS 9. The International Conference on Engine Room Simulators is the global forum for the exchange of knowledge, experience, views, research results and the identification of common problems with respect to the specification, design and use of engine room simulators (full mission/full task, part-task or desk-top PC based). Previous conferences were held in Nantes, France (1993), Rimouski, Canada (1995), Svendborg, Denmark (1997), Vallejo, USA (1999), Singapore (2001), Wuhan, P.R.China (2004), Portoroz, Slovenia (2005) and recently in Manila, Philippines (2007).
This year's theme is "Assessment and Research in Engine Room Simulation" and the conference will be held in Kings Point, N.Y. (15 Miles East of Manhattan)
Additionally, ICERS 9 will also provide a separate session for paper presentations by engine room simulator manufacturers. Keynote Speaker for the event RDML Michael J. Browne, USN, the Deputy Chief Engineer (SEA 05A) and Director, Strategic Planning for Naval Sea Systems Command (NAVSEA). Rear Admiral Browne serves as deputy chief engineer of Naval Sea Systems Command, advising the commander and the chief engineer on various technical matters affecting the command. Prior to his current assignment as deputy chief engineer, he served as executive director for the Naval Sea Systems Command, advising the commander for all executive and business matters including strategic planning, corporate operations and resource management. In 2007, Browne served as the senior fellow for the CNO's Strategic Studies Group XXVI, where he was selected to the flag rank. In industry, Browne is an IBM executive, currently serving as director of Technical Strategy, IBM Research Division, Yorktown Heights, N.Y.
For additional information, please contact Hilary Flanagan, Marketing and Business Development Manager, at (516) 726-6151 or via e-mail at hilary.flanagan@usmma.edu, or visit the ICERS 9 web site -- http://www.gmats.net/ -- for more information and program.
ICERS 9 Sponsors
Banquet Sponsor:
Kongsberg Maritime Simulation Inc.
Platinum Sponsor:
Rheinmetall Defence Electronics GmbH
Gold Sponsors:
TRANSAS TECH Ltd.
UNITEST