Report: U.S. 2013 Imports Highest in Six Years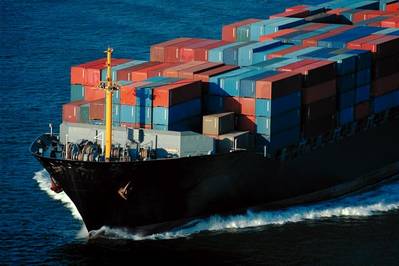 2013 Ocean Imports Were 3.7% Higher Than 2012.

Zepol Corporation (www.zepol.com) reports that U.S. vessel imports were up 3.7% from 2012, which totaled over 18.2 million TEUs (twenty-foot container) brought into the United States last year. U.S. imports in 2013 started off at a slow start but ended with a surprising and unexpected surge from July through December. Annual TEUs haven't been this high since 2007, which is a good sign for a strong recession rebound in the U.S. trade industry. So far in 2014, the first three weeks of imports in January are already 5.2% higher than the same time last year.

"It was a surprise to see 2013 imports so high since the beginning of the year was relatively stagnant," states U.S. trade expert and CEO of Zepol Paul Rasmussen, "but imports have continued to expand during the recent economic recovery and factors like a dropping unemployment rate and a busy holiday shopping season may be positive contributors for U.S. importers. We expect the increasing trend to continue as we move into 2014."
A Closer Look at U.S. Imports in 2013:

1. Exporting Countries - U.S. ocean imports from Asia are up 3.7% from 2012 to 2013. China, which accounts for nearly half of the Asian exports to the United States, increased exports of TEUs by 4.5%. Vietnam, the fourth largest Asian exporter to the United States, increased a notable 13.8% from last year. European exports were also up from 2012 by 4.4%. Germany, the largest exporter from Europe, saw its largest year of exports to the United States ever in 2013, it increased by 2.4% and equated to 536,000 TEUs.

2. U.S. Ports - The Port of Los Angeles is the top port once again for 2013 and handled over 3.9 million TEUs, but it actually decreased in TEU volume from 2012 by 3.2%. The Ports of Savannah and Norfolk were the fourth and fifth largest U.S. port in 2013, and both posted significant increases in TEUs by 5.8% and 10.4%, respectively.

3. Carriers - Mediterranean Shipping Company was the largest U.S. cargo carrier in 2013. The shipping line brought in over 2.5 million TEUs to the United States last year and increased from 2013 by 7%. Maersk Line was the second largest carrier in 2013 but decreased from 2012 by 3%. Evergreen Line moved up to third place in 2013, passing APL Company and Hapaq Lloyd, and posted an increase of 6%.