Samsung Heavy Industries Bags USD 91.47mln Newbuild Order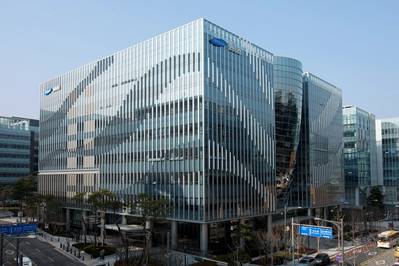 Samsung Heavy Industries (SHI) swept 1 trillion KRW (USD 91.47mln) worth orders, including an order from an Asian owner to build eight 12,000TEU containerships for around 820 billion KRW.
The neo-panamax vessels are 334m in length and 48.4m in breadth, to be delievered by May 2021.
SHI believes the growth in seaborne trade and environmental regulations would lead to more commercial vessel newbuilding orders.
SHI's order total for 2018 reached 1 trillion KRW as of now, including another recent order for a LNGC at around 210 billion KRW, well on the way to the yearly order target.
SHI has outstanding track record in LNG carriers, containerships, as well as offshore facilities where SHI dominates the market since 2015.