USS Harry S. Truman Readies for Cyber Security Inspectiion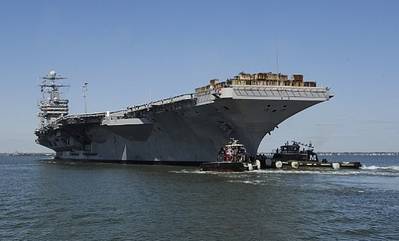 SPAWAR supports aircraft carrier 'USS Harry S. Truman' in preparation for cyber security inspection
The Space and Naval Warfare Systems Command (SPAWAR) cyber security inspection support team helps prepare USS Harry S. Truman (CVN 75) for its upcoming shipboard cyber security inspection scheduled for early August.


The SPAWAR team provides Sailors assistance with their shipboard information technology and cyber capabilities. 

During each stage of the process, SPAWAR observes and provides liaison support to the fleet while Navy Cyber Forces and U.S. Fleet Cyber Command conduct their assist and inspection respectively.


"We are familiar with the inspection process, so we're there to let the ships know what the lynch pins are and how they can address those issues," said Steven Modregon, a SPAWAR project engineer and information assurance specialist.
"In some cases, the issues are site based and caused by things the ships have implemented on their own that they just didn't know and understand." 

A good example would be changing a system's registry setting. 

"The ship may have changed something in their registry that had a negative impact to the network and now poses a security risk," Modregon explained.
"After all the results are tallied, we can provide the ship with resolutions for what has been fixed, the status of those things that have not been fixed and, if necessary, help determine any false findings."